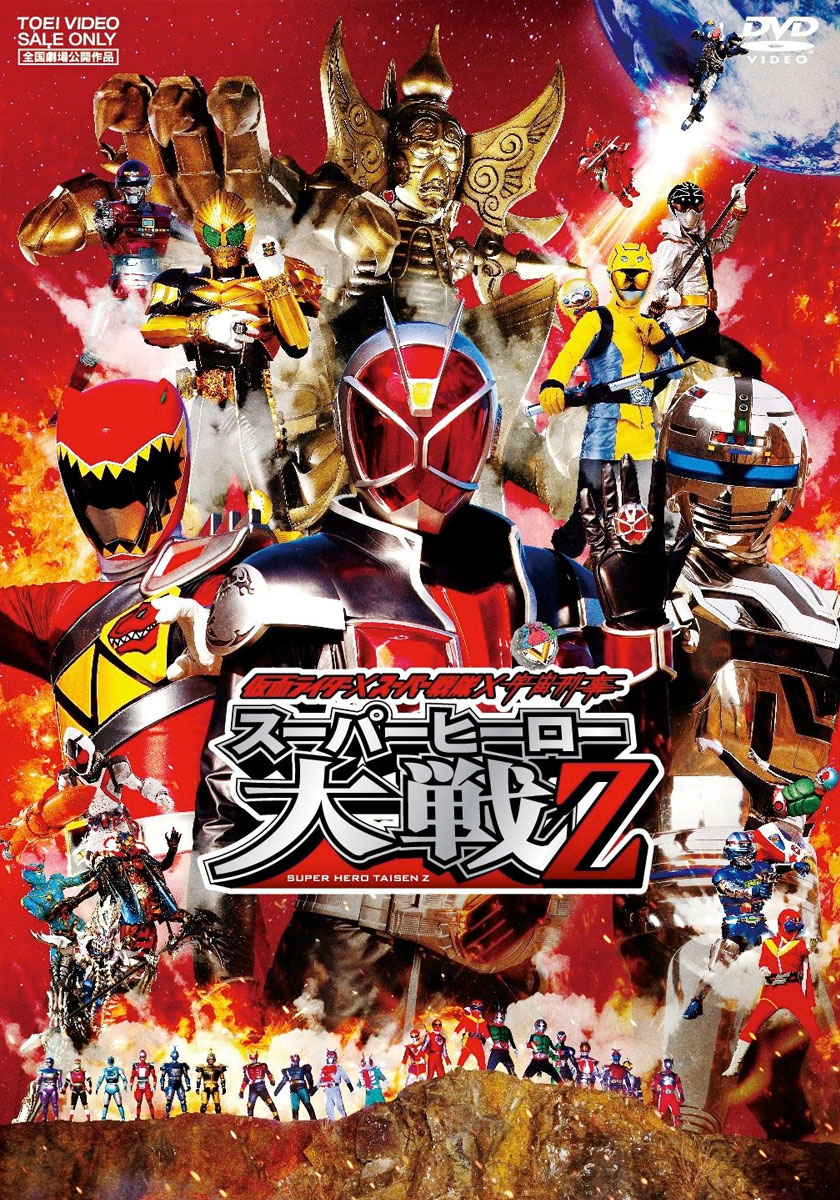 Kamen Rider × Super Sentai × Space Sheriff: Super Hero Taisen Z (仮面ライダー×スーパー戦隊×宇宙刑事 スーパーヒーロー大戦Z Kamen Raidā × Sūpā Sentai × Uchū Keiji Supā Hīrō Taisen Zetto) is a 2013 tokusatsu superhero film which features a crossover between the Kamen Rider, Super Sentai, and the Space Sheriff Series, representing the Metal Heroes series as a whole. It is also a sequel to the 2012 film Kamen Rider × Super Sentai: Super Hero Taisen.
The protagonists of Space Sheriff Gavan: The Movie, Tokumei Sentai Go-Busters, and Kaizoku Sentai Gokaiger are featured, but the casts of Kamen Rider Wizard, Zyuden Sentai Kyoryuger, and Kamen Rider Fourze also participate in the film as well as the return of Kamen Rider Super-1. The version of Inazuman from Movie War Ultimatum also appears.
Plot
A new evil organization known as Space Shocker, which are led by the magic-using Space Ikadevil and Space Spider Man, threatens the Earth by causing an unknown phenomenon. The Space Sheriffs Gavan type-G and Sharivan are sent to execute all wizards on Earth in response to the threat and begins to attack Kamen Riders Wizard and Beast. The Space Crime Syndicate Madou, who were once defeated by the original Sharivan return, to cause even more havoc in the world. During this, Yoko finds a mysterious little robot called Psycholon which Space Shocker and the Madou are after.